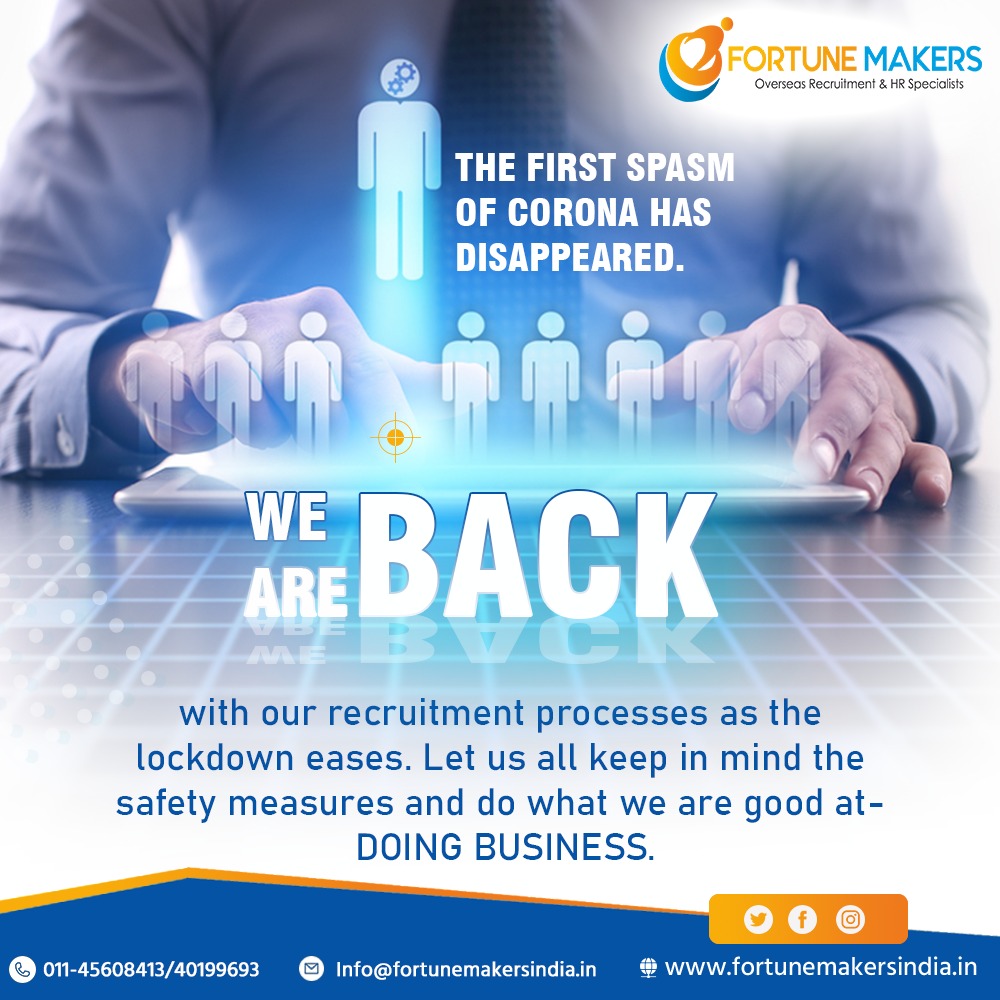 What we do?
We deal with staffing of quality workforce to companies worldwide
Workforce Staffing
Staffing talented workforce to the needed businesses ensuring no business delays and interruptions.
Recruitment Solutions
Recruiting deserving job seekers to best potential companies or fields.
Global Network
Proudly, we are an emergent network of happy clients and candidates across the globe.
"Hiring best talent is the key to a successful business"
Permanent Recruitment
We have recruited many staffs on a permanent basis.
Temporary & Contractual Staffing
We deal with temporary staffing or recruitment on a contract basis.
Bulk Hiring
We also deal with bulk hiring the staffs from different parts of the country.
Why Prefer Fortune Makers!
Profound Industry Experience
Proficient to deal settlements punctually, every time & to the budget
Innovative approaches of utilizing modern technology
Growing world-wide network of happy clients and candidates
Robust skills in project management
Unified way of operating across globe
Specialist team to serve blue collar and white collar requirement across different domains